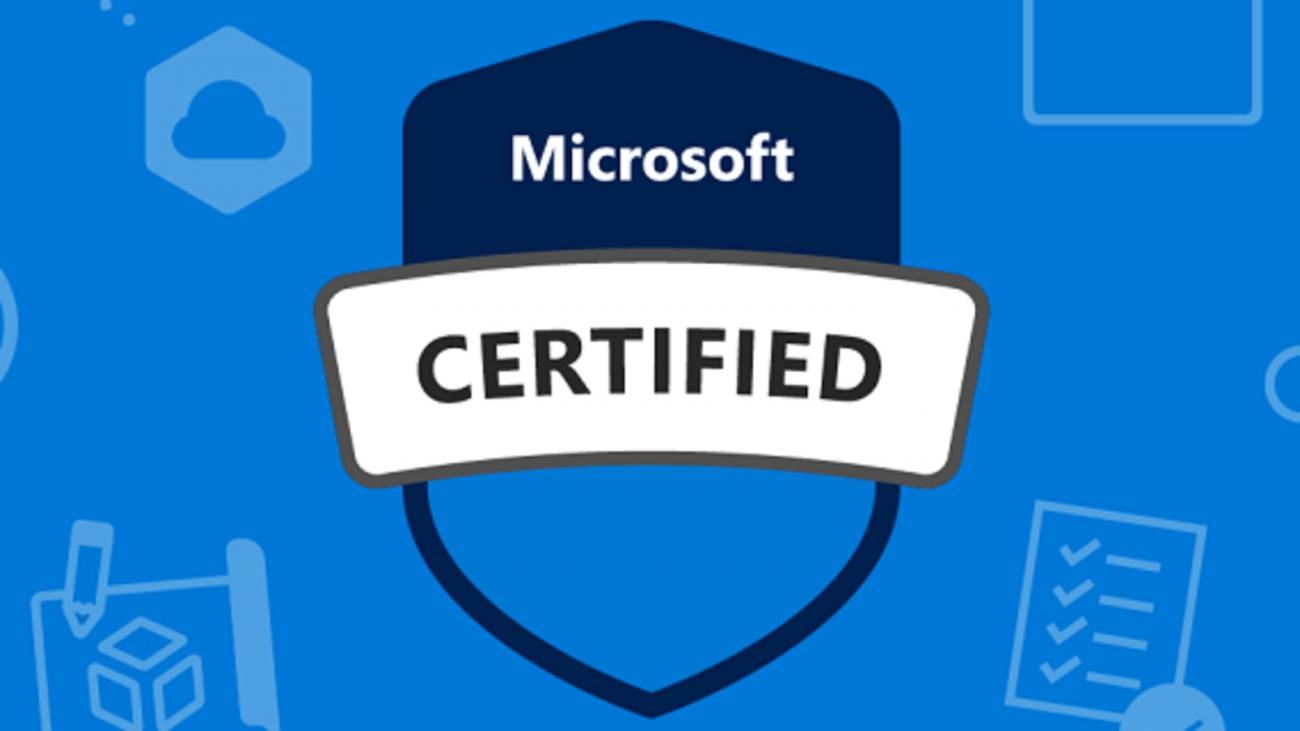 Microsoft Certified Exams Preparation Guide:
Microsoft offer a multitude of certifications across a wide range of products. Today I will be writing about my approach to training for Microsoft Dynamics 365 and Power Platform exams. this is not a study guide, it is a guide on how you should approach studying. I must be clear, this is my approach, and will not suit everyone, but I hope some of our readers find this useful.
I am a Microsoft Certified Functional Consultant for Sales and Field Service. I have sat and passed 7 exams in the last 12 months, each time passing on the first attempt. My approach to preparing for exams is very simple, and most importantly is in line with Microsoft terms and conditions.
You may be tempted to use "unofficial" exam resources... I would strongly recommend not doing this. You risk being losing your certifications, and a ban from participating in future certification exams. I won't go into too much detail on this, but quite simply - it's not worth it!
Step One - Get experience
In my opinion this is the most important way to get started. If you are lucky enough to work for a Microsoft Partner, its very likely that you will be able to shadow a colleague on a project that uses the subject matter that you want to learn. Take the time to wortk with your peers, work on a real life implementation, learn the challenges that you may face.
Step Two - Book the exam
Personally, I feel that having a date planned keeps me focused. It's easy to put off studying if you don't have to be ready by a particular date.
Be realistic in your timings. Generally, I book exams for 1 month's time. I always sit exams on a Wednesday, but pick a day and time that works for you, make sure there are no distractions on that day.
Step Three - The Official Practice Test
I believe this is an under-utilised tool when it comes to preparing for a certification. My approach involves sitting the practice exam once, before the bulk of my studying. This gives me an idea areas of weakness. for example, when sitting PL-200, I identified a gap in my knowledge on Power Virtual Agents.
You can purchase the practice test for 30 or 60 days. I tend to favour the 30 day option, based on setting aside one month for studying for the exam. During this time, you can sit the exam as many times as you like. The official practice test is provided by MeasureUp.com
Many shy away from the practice test due to the cost, but I see it as an investment - the 30 day option is £75, in the grand scheme of things, this isn't a lot of money. especially when you consider the benefits of being certified.
Step Four - Microsoft Learn
Microsoft Learn is a truly amazing tool – it's completely free of charge, and provides learning paths tailored to each Microsoft Exam. I won't go into too much detail on Microsoft Learn as it's pretty widely used by Microsoft Professionals.
Step 5 - Developer Program
Another free tool from Microsoft, a free sandbox environment that allows you to put into practice what you have learned by going through the Microsoft Learning Paths. You should utilise this as much as possible. You can access via this link
Step 6 - Benchmarking
Once a week, sit the official practice test. Take a note of where you did well, and where you didn't do as well as you would like to. It may be tempting to do the practice test  more often, but this could have a detrimental effect. You will eventually come to a point where you have memorised the questions and be able to pass the practice exam with ease. This is not your goal - your aim is to pass the exam, not to memorise the practice test.
Step 6 - The day before the exam
If you have opted to sit the exam from home, this is the time to run a system test via your certification dashboard.
You should have completed your studies by now, and be achieving high scores on the practice test.
This is also your opportunity to prepare your workspace. Tidy away any notes you may have, make sure your laptop is charged, in summary, make sure you are ready.
You should also make sure you have your government issued identification ready - this is a requirement for Microsoft Exams
At this point you should have stopped studying, and taking practice tests, you aren't going to retain anything at this stage, and will likely underperform due to nerves. Relax, get a good night sleep and come into your exam prepared!
Step 7 - The exam
If you have opted to take the exam form home, you should check in at the time mentioned on your exam booking. You will be asked to provide photos of your identification, and your workspace.
Going into detail about the content of the exam would be a breach of Microsoft terms, so I will only be discussing my approach to answering questions.
I like to go through all of the questions, if I know the answer, I will select it, if I'm not 100% sure I will leave it blank and mark it for review. This allows me to go back and really think about the ones that I wasn't 100% on, without worrying so much about timings. It is worth noting that you are not penalised for missing a question, it is considered the same as a wrong answer. With this in mind, if you don't know the answer, take a guess!
Step 8 - After the exam
Always download your score report. If you passed it tells you where you could further improve, if you failed it gives you areas to work on for your next attempt.
If you passed, you will get confirmation on screen straight away (with the exception of Beta Exams). Shortly after you will get an email inviting you to claim your badge from Credly. Share it on your LinkedIn Profile, and celebrate your success!
If you weren't successful first time around, check your score report, extend your practice test and repeat the process. Many of the most successful Microsoft Professionals don't pass exams first time, and you do have up to 5 attempts in a 12 month period. The exam retake policy can be found here
Bonus Content - Microsoft Virtual Training Days
These are free webinars presented by Microsoft Certified Trainers. I have taken part in two of these in the past, and found them very useful. If there is a training day for your chosen exam, I strongly urge you to take part in addition to your regular study! Full details here
Microsoft Certified Exams Preparation Guide