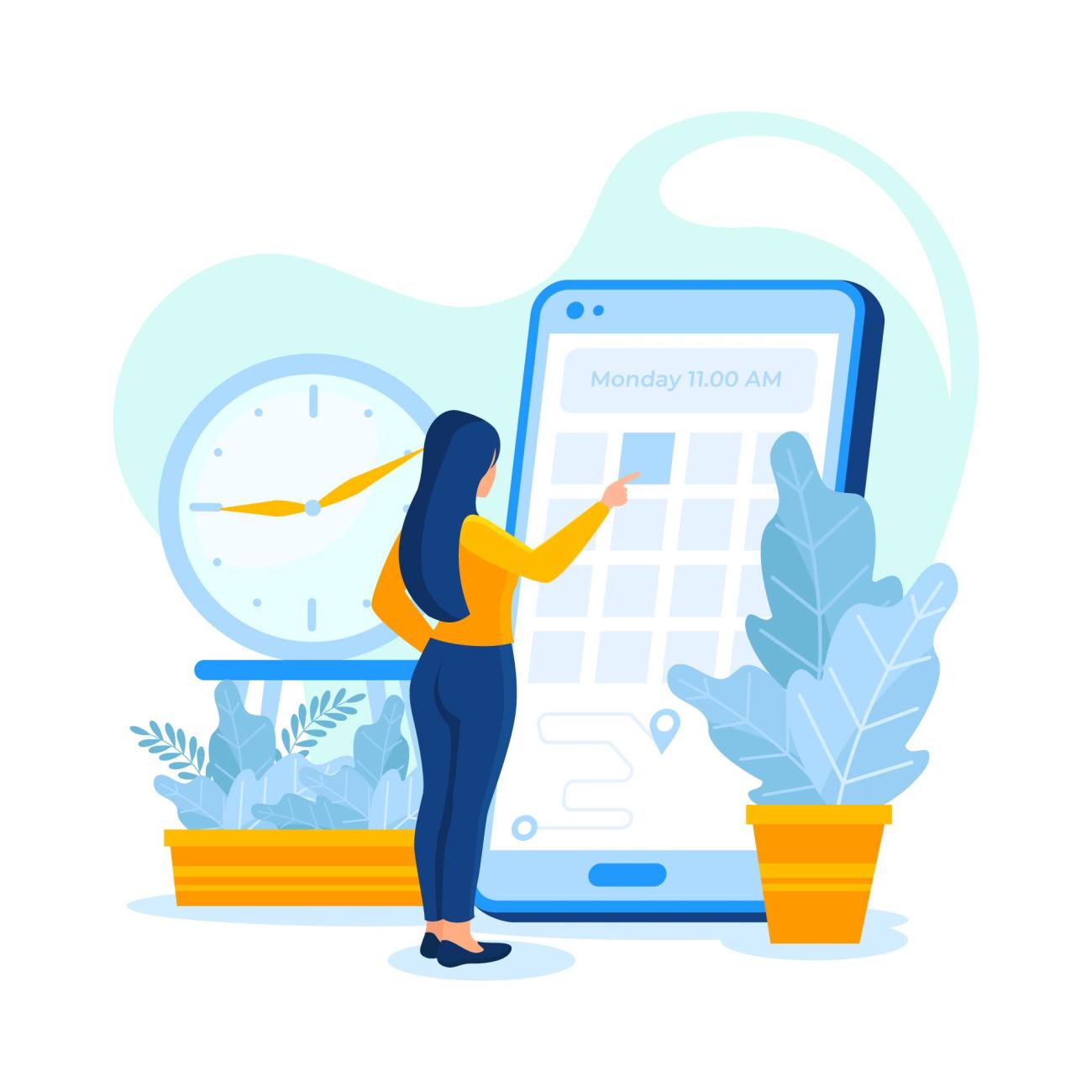 We all use calendars to schedule meetings or set reminders. When used effectively, calendars can be a powerful time management tool that improves productivity. Companies can leverage calendars for much more than just scheduling meetings, yet many organizations struggle to get their employees to use them for task management. While calendars can help manage multiple tasks efficiently, the process of creating and managing tasks in a calendar can be time-consuming.
Employees often have to create and maintain tasks in both Dynamics 365 CRM and their calendars. This repetitive process takes up a significant amount of time and is frustrating for employees. However, by integrating a calendar with Dynamics 365 CRM, this issue can be resolved.
For Dynamics 365 users, integrating a Dynamics 365 calendar plugin with their CRM can provide significant benefits. This integration can greatly assist employees in managing their tasks, and here are some key reasons why calendar integration is essential.
Easy Task Management
Managing multiple tasks with varying deadlines is one of the most challenging aspects of an employee's work life. It's difficult to keep track of time when tasks have different lengths and deadlines. Without a time-tracking tool, organizations find it hard to monitor employee productivity, and employees may feel overwhelmed and burnt out.
Even if tasks are assigned intelligently, tracking time without a digital time-tracking system is a challenge. Reminders and deadlines are essential for effective time management, and without them, high-priority tasks may go unnoticed. Mismanagement of tasks can adversely affect employee performance and productivity.
By integrating a calendar plugin with Dynamics 365 CRM, organizations can overcome these challenges. The plugin will fetch all CRM records, and managers can easily assign tasks to team members, set deadlines, and track task completion status. This eliminates the need to update tasks in both the calendar and CRM separately, saving time and effort.
In conclusion, the task management feature of the calendar plugin offers several benefits, including improved task visualization, enhanced productivity tracking, better time management, and reduced time spent on task creation and updating.
Improve Team Management and Productivity
Managing a remote team dispersed across the world can be challenging, but the flexibility and work-life balance it offers to employees have improved their productivity. However, remote work has created collaboration challenges, especially in large projects where multiple teams work on the same update. It is difficult for team members to know who to approach when they have queries and there is a lack of clarity about other team members' tasks.
Integrating a calendar can solve these challenges. By sharing their schedules on the calendar, team members can easily view their colleagues' tasks and status, which improves communication and collaboration. Scheduling meetings can also be challenging, but shareable calendars can help the organizer find a time that works for everyone by checking their schedules, reducing the need for rescheduling or cancellations.
In addition to improving collaboration, shareable calendars promote positive competition among team members and significantly reduce meeting rescheduling and cancellation rates.
Overall, integrating a calendar into remote team management can help teams collaborate effectively and improve productivity, resulting in better project outcomes.
Choose the audience
Not all departments in an organization require a calendar integration with a CRM. Some departments may be able to work efficiently using a separate calendar tool. However, there are departments, such as product development and sales, that may find it challenging to handle CRM and calendar as separate tools.
The product development and sales teams use calendars differently, with each team using different entities as calendars. For instance, the sales team might prefer to have leads and clients as entities, while the development team may prefer to have testing, designing, and other related entities.
To cater to the specific needs of different users, the calendar plugin allows for the configuration of multiple calendars with different entities. These plugins are flexible and can be used across different departments with varying requirements.
Create and Use Different Saved Calendars
The primary aim of using a calendar is to enhance schedule clarity and improve employee productivity measurement. However, before assessing productivity levels, employees or organizations must ensure their schedules are properly organized. This includes assigning specific tasks to each individual that do not overlap with others.
For instance, a senior employee responsible for overseeing new hire onboarding and task delegation should avoid adding trainees' details and tasks to their own calendar, as it may lead to task tracking confusion. Instead, managers can create separate calendars for different types of tasks, allowing for greater clarity and ease of monitoring task completion.
The Dynamics 365 calendar plugin enables users to generate and store multiple calendars, facilitating optimal task management and productivity tracking.
Reminders
The reminder feature is a crucial aspect of any calendar tool as it helps employees stay on top of their schedule and ensures that they don't miss any important appointments or meetings. The Dynamics 365 calendar plugin allows you to set reminders for all the events in your calendar, making it easier for you to manage your schedule and stay on track. 
By customizing the reminder settings, you can ensure that you receive notifications at a time that works best for you, giving you ample time to prepare and stay ahead of your schedule.
Supports Multiple Languages
The language used in an app can significantly impact a user's willingness to use the tool. It's important for any tool to have a user-friendly interface, and the app's language should be one that the user is comfortable with. 
If a user can't understand certain features due to language barriers, it can negatively affect their overall customer experience and limit their ability to utilize the full functionality of the tool. Supporting multiple languages in plugins can foster a positive user experience, as users can choose the language they prefer.
Conclusion
Companies are constantly seeking ways to enhance employee productivity, and effective time management is a key factor. One solution is to integrate calendars with CRM systems, which can be achieved using a suitable plugin.
If you're uncertain about purchasing a calendar integration plugin, consider taking advantage of the free trial version and scheduling calls with the service providers. This will allow you to learn about the product in greater detail and test its effectiveness in managing your schedule.
If you find the tool beneficial, consider subscribing to a monthly or yearly plan and eliminate the challenges of scheduling meetings altogether!
 

Email The subscriber's email address.