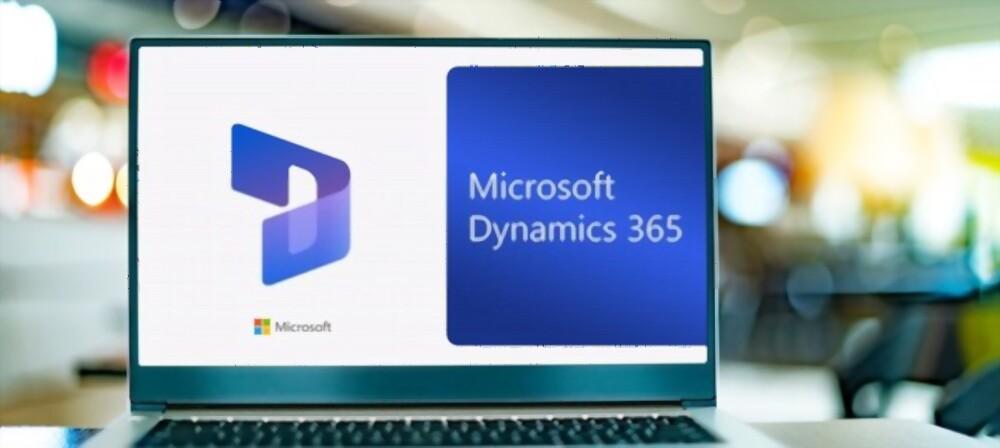 You may know how important customer service is in recent times. In that, differentiation is a vital and effective principle that expands the customer base in today's competitive business environment.
One of the essential differentiator techniques for increasing strategy has always been to put customer service first. It is important for analyzing customer satisfaction, identifying client involvement, lowering churn rates, and boosting sales.
Companies can improve customer engagement and growth using the dynamics 365 portal for customer service. It is a powerful cloud-based customer relationship management (CRM) system that boosts sales productivity, value-based targeting tactics, business information, and database management. Here will look for ways to improve customer engagement with the dynamics 365 portal:
Delivering messages to your clients
Successful businesses must provide communications on time and without any mistakes. The existing CRM platform offers messaging or email integration and has the tools to let you compose messages right inside your application. You must find consumer stories and their problems to deliver the right message.
Provide personalized experience
You may give your clients a customized experience through this customer portal with customization. By understanding a customer's top searches, order history, most frequent clicks, etc., you may gather all the information about what that customer is interested in.
By doing this, you can assess the information and show them the products and services that can reduce their problems and increase their interest. They will receive specific advice in this manner, and you will increase revenue.
Campaigns for lead generation
The creation of targeted campaigns, emails, and landing sites, helps in attracting new customers. Additionally, this supports prospect by generating convincing content and providing seamless digital experiences. The CRM platform can be set up to collect data and maintain leads' interest throughout the sales cycle.
Simplified payment
You can make online payment processes for your clients simple and secure using this site. Customers are eager to pay online to avoid the inconvenience of paying the correct amount in cash on delivery.
The users must ensure that your platform is secure before entering their login information for an online transaction. Without requiring customers to leave the portal interface, you can enable users to pay with a credit or debit card using portals.
Customers will constantly appreciate not having to move between your company's and bank's apps. Customers may securely and effectively make payments online due to various payment methods. These will improve their shopping experience and increase their trust in your company.
Create cross-channel engagement
Businesses must make it possible for customers to receive end-to-end service interactions on platforms, including social media, email, and text messaging.
Maintaining the context and consistency of business interactions from any channel assists in creating a unified corporate interface. Customers can benefit from quick resolution and flexible customer satisfaction due to this.
Outstanding service delivery
Dynamics 365 customer engagements gives relationship and process detail on mobile, tablet, or desktop platforms to provide the customer with a personalized service experience. 
Case management solutions are available to customer-facing personnel, and process automation facilitates tracking issues for clear visibility of unresolved customer support concerns.
Further, the information management, case routing, and queuing function can help improve the service delivery experience. By automatically informing consumers of updates to their service cases, whether they are open, updated, or closed, CRM helps to improve customer service.
By monitoring social discussions with Microsoft's social engagement tool, Dynamics 365 integration assists in generating actions when service faults are discovered or when selling possibilities are found.
Mobile responsive
People who use mobile phones are becoming more common every day. Having a mobile-responsive portal is therefore required. You may give clients the convenience of using a smartphone for any requirement using the dynamics 365 portal, including placing orders for products or using self-service.
You won't need to worry about load times if you choose the correct portal because it will load quickly enough to keep users interested. As users will have the freedom to access your company site whenever they want from their smartphones due to features that work in smartphones exactly like any other interface, you can increase engagement rates.

Email The subscriber's email address.
Design a self-service portal
Nobody likes waiting for a customer care representative to attend to their issue. Therefore businesses must concentrate on developing a unified platform that recognizes and serves their customers.
If you have a customer self-service portal, you can provide your customers the option to fix their problems using knowledge articles, forums, and support cases.
Connect with third-party apps and services
Despite the fact that this is a CRM tool from Microsoft and has advantages over their office 365 solutions in terms of usability, businesses nowadays must put more of a focus on mobile texting applications to increase customer interaction.
The CRM tool will become more powerful when connected to services like field service, case management, and customer portals because it will be able to use data from other connected devices to perform predictive analysis on problems and find solutions.
Security of documents
Digital documents are frequently used by a business. Additionally, in a time when cyber-attacks are a typical incidence, it is essential to safeguard all of your papers to protect your data from data leak attacks. It can be secured for you using Dynamics 365.
To determine whether the document has been damaged by any hacking attempts, it leverages blockchain technology. This enables the digital recording and signature of agreements, tasks, processes, and payments. This technology will recognize, share, check, and store papers. It is assured you that if every department adopts this technology, a notary will be unnecessary.
Confirm that your business communications are chronological
When enhancing customer engagement, businesses must focus on communication timeliness and frequency. It is not suitable to send notices of renewal or maintenance within the financial year in which the good or service was purchased. The business will be able to identify recent problems and choose the best times to send the emails with the help of MS Dynamics CRM.
Final Thoughts
Having reliable leads will give you the edge over your competitors, allow you to make a respectable amount of money, and ensure that your growth rate is sustainable. CRM systems, such as Dynamics 365, can be used to their best ability to achieve a number of benefits and will satisfy all of your CRM needs. So, you can use the above ways to improve customer engagement with the dynamics 365 portal.