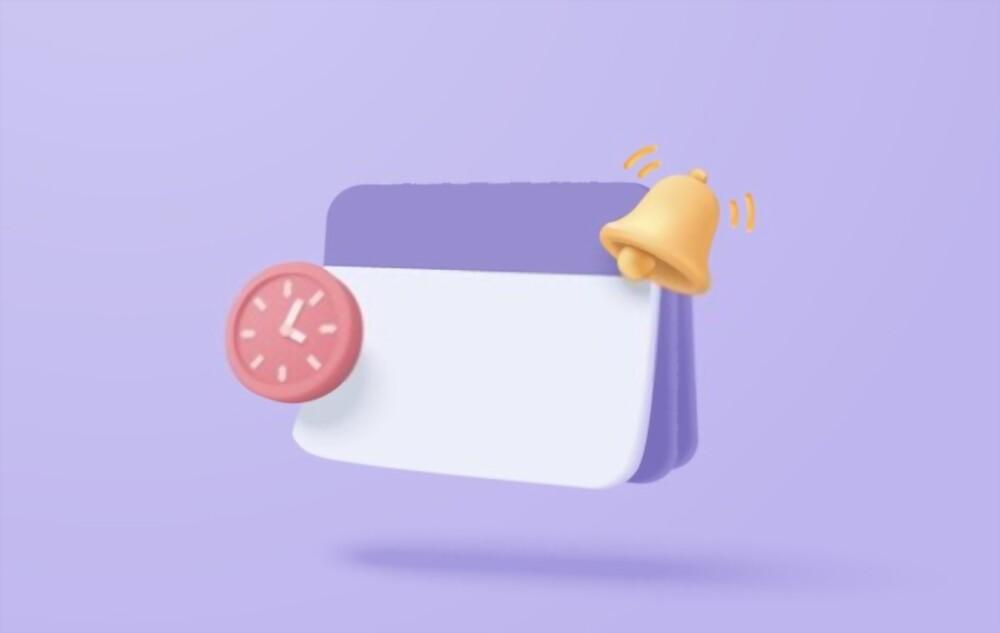 We all use calendars. Maybe to schedule a meeting or as a reminder to attend one. 
Calendars are the best time management tools. If used wisely, it can make best a huge difference in improving productivity. Corporates can use calendars in many other ways and not just for meetings.
Most organizations want their employees to use calendars more, especially for task management. Even though calendars can help you manage multiple tasks with utmost ease, employees are not using them effectively. This is because the whole process of creating and managing tasks in a calendar is time-consuming.
Employees have to create and maintain tasks in both Dynamics 365 CRM and calendar. They have to create and manage multiple tasks in a day. While wrapping their day, they will have to update the task status in CRM and the calendar. This repetitive process consumes a lot of their time. 
The time they spend on creating tasks in CRM, they have also to spend on the calendar. It is something that no employee enjoys. 
This issue can be resolved by integrating a calendar with the Dynamics 365 CRM rather than using a calendar as a different tool. 
If you are a Dynamics 365 user, you can integrate a Dynamics 365 calendar plugin with your CRM. It will help your employees in enormous ways. Here are some points that show why calendar integration is a must.
Simplifies Task Management
The most difficult part of every employee's life is managing the timeline for multiple tasks. All tasks are of various lengths. Some finish up in an hour while some takes days. Thus, when you have tasks with different deadlines, it becomes difficult to track time. 
Even for an organization, it becomes difficult to keep track of their employee's productivity without using any time tracking tool. They can't figure out whether all the employees have enough work. On the other hand, your employees are burned out because they are overworking to complete all their tasks.
Even if the task is assigned wisely, employees might find it difficult to keep track of time without any digital time tracking. It is hard to keep track of time without reminders or deadlines. Employees might feel pressured when tasks get overdue at the end of the day. In this hotchpotch, sometimes even high-priority tasks are unseen. The mismanagement does affect an employee's performance and productivity.
You can overcome all these challenges by integrating a calendar plugin with your Dynamics 365 CRM. So, a calendar plugin will fetch all the CRM records. A manager who wants to assign tasks to their team members can easily do it with a calendar. A calendar will help them set deadlines. Once the task is completed, users can change the status of the task from the calendar itself. It will also reflect in the CRM records. Thus, users don't have to do the same task twice.
To conclude, it turns out the task management feature of the calendar can benefit its users in multiple ways. First, employees will have a clear visualization of tasks, and the organization will have clarity on their employee's productivity. Second, it brings in a balance between tasks and time. And last but not the least, it reduces the time of creating and updating tasks in CRM and Calendar individually; updating in one works for both.
Improves Remote Team Management and Productivity
Mostly, all organizations have employees working remotely. It is comparatively easy to handle a team seating in the same aisle rather than a team sitting in all corners of the world. But there is no second thought that hybrid or remote cultures have brought work-life stability to employees. As a result, their productivity has elevated. They are more focused and at peace as they no longer have to worry about catching a train or bus.
With all the comfort of home, they faced challenges collaborating with the team members. In huge projects, multiple teams, like designing, frontend, backend, etc., are working on one update. Not everyone will know all the members of other teams, especially the new joiners. If they have any queries, they don't know whom to approach. There is no clarity on other team members' tasks.
It becomes difficult to bring everyone on the same page. This problem is resolvable with calendar integration. All the team members will have their schedules on the calendar. They can share it with all the team members working on the same project. This will help them see what their colleagues are working on and the task's status.
The other major challenge teams face scheduling a meeting. Each team has its schedule. But when you have shareable calendars, the organizer can look at their peer's schedules and finalize a time when no one has a meeting. So, finding a time for the meeting that works for all is one of the most challenging tasks.
Besides increasing positive competition in teams, sharable calendars are great for scheduling meetings. It drastically reduces the rescheduling and meeting cancellation ratio.
Choose How and Who Should Use Calendar
You will have different teams in your organization. Not all departments need a calendar integration with a CRM. Some can work using a separate calendar tool as well. But there will be departments for whom handling CRM and calendar as two different tools is a hectic task.
Let's say your company's product development and sales team need a calendar integration. Both of them would use calendars very differently. Both will use different entities as calendars. Your sales team might like to have leads and clients as entities, whereas the developing teams would have testing, designing, etc., as the entities.
This means calendars must be configured differently for different users. The calendar plugin allows you to do so. You can save multiple calendars with different entities. These plugins are flexible and can be used for different departments.
Create and Use Multiple Calendars
The purpose of using a calendar is to bring clarity to the schedule. It also helps in measuring the productivity of employees. If employees or organization wants to measure the productivity of anyone, they first have to ensure that their schedules are properly organized.
Their schedules should have tasks assigned to them and no other tasks. For example, a senior employee oversees onboarding new joiners and assigning tasks to them. If they add all these trainees' details and tasks to their calendars, they will lose track of their tasks.
Managers can have multiple calendars for different types of tasks. Thus, they will have clarity on what their own tasks are, and it would be easy to check if all the tasks are completed on time or not. But with the Dynamics 365 calendar plugin, you can create and save multiple calendars.
Mandatory Reminders
We all have used calendars as a reminder to a meeting, if not for anything else. It is obvious to get caught up in tasks so much that if you have a meeting at 3 o'clock, it might slip your mind. Reaching a meeting after everyone has arrived or missing an important call because you just forgot are embarrassing moments that corporate employees try to avoid.
Keep in mind all of the above points; the Calendar plugin also has a feature where it sends you reminders for all the meetings, appointments, calls, and even tasks. Reminders are in the form of pop-ups or emails, or both. You can customize the time of the reminder and how much prior you want it. It will give you enough time to prepare for your meeting/calls or tasks.
Easy to Understand
Languages can make a lot of difference in convincing a user to use a tool more. Any tools we use must be easy to use in terms of the interface. The app's language should be the one you prefer the most.
When you don't understand the context of certain features because of language, it is a drawback from a customer experience point of view. The language barrier can restrict users from using all the tool's functionality. 
It builds a positive vibe, and the user would feel more comfortable using the app. Mostly, the plugins available in the market support multiple languages. The users can choose the language they prefer the most.
Conclusion
Organizations are always looking for tools that increase their employee's productivity. Time management is one such factor. Integrating calendars with CRM is the best way to manage and plan daily schedules. You can integrate such a plugin with your CRM.
If you are skeptical about buying it, try out the free trial version, and have calls with the service providers. Try to understand the product in detail. Use it for a while to know how much impact it makes on your schedule. 
If you find it convincing, subscribe to monthly/yearly plans and free yourself from the struggles of scheduling a meeting!