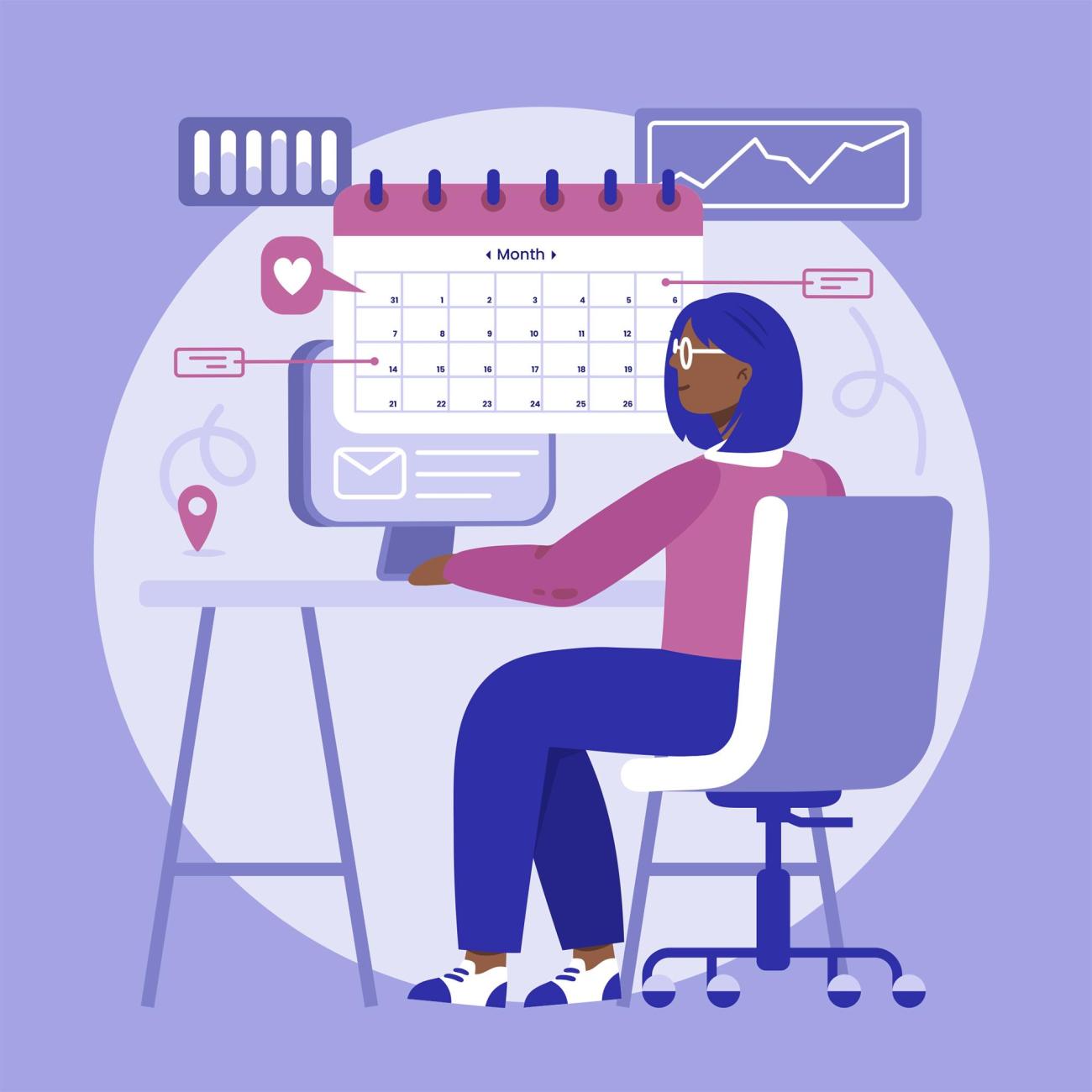 The majority of you have reserved traditional appointment times. There is so much back and forth that sometimes scheduling a meeting takes longer than the meeting itself.
This is why calendar software was developed. These tools let you organize meetings more quickly and effectively. One such app with a solid reputation for appointment scheduling is Calendly.
The process is automated, communicates with various calendars and programs, and you may set up as many meetings as you like with their membership plan.
You have access to a far better choice. This is where calendar 365 plays a vital role. The differences between Calendar 365 and Calendly are numerous.
Here in the following article, you will fully see why Calendar 365 is a great Calendly alternative:
Calendar 365:
The greatest Calendly alternative for Dynamics 365 users is Calendar 365. It is a plugin that incorporates with Dynamics 365.
As a result, all of Calendar 365's features and functionalities will be available to the CRM. The management of the calendar does not require a separate tool.
This suggests connecting the calendar app to your CRM without paying for additional third-party software. It is safe and simple.
The primary purpose of the Dynamics 365 Calendar is to schedule meetings. Your meeting link can be sent to any CRM user or CRM. They can schedule a meeting with you by clicking on this page.
It also comes with 3 different calendar types. The resource calendar is shown first, which helps with resource management and resource-related activities.
You will better understand current activities and the resources linked to them. Administration of leaves is also a part of it.
The other is the customer calendar. With the help of this calendar, you can view the entire sales lifecycle.
Any record can be seen, along with any associated activities. Many filters are available to help you build different thoughts and offer intelligent advice to your team.
As a result, the sales team can plan its schedule using leads and the associated tasks while marketing will still have its approach.
Therefore, Calendar 365 is the best alternative to Calendly.
Why do Dynamics 365 users prefer Calendar 365 over Calendly?
You and other Dynamics 365 CRM users frequently run into problems when using Calendly. Your first and biggest challenge will be integrating your CRM with Calendly.
You will need to purchase third-party addons for the integration. As a result, the cost of the integration increases in addition to the premium plan that Calendly offers.
Second, when you utilize it, Calendly serves as an additional tool. Several tools may already be in use by you. This will now be on that list.
You can get over both of these big challenges by using a Dynamics 365 calendar plugin. There is no additional expense because the plugin is linked with Dynamics 365.
It integrates each of its features with the CRM. You can therefore use it without having to use a separate program. This is the greatest alternative to Calendly for Dynamics 365 operators.
With Calendar 365's specific appointment scheduling feature, you get a shared booking link. Use of CRM does not require you to worry about prospects. Non-CRM users may also schedule the appointments.
How the appointment scheduling feature works in Calendar 365:
Before allowing your clients or prospective customers to arrange an appointment, you must determine your availability.
Your working and free hours can be added to the 365-day calendar. Because the hours are variable, you can choose different working hours for various weekdays.
Once you have set the available hours, Calendar 365 will generate a shareable link. You can share this link with your team, as well as with existing and prospective clients.
The URL is accessible to both CRM users and non-CRM users.

Email The subscriber's email address.
The various call kinds are sorted after the link has been created. You need to ask them what kind of call it will be to be able to gauge how long it will last.
To be clear about the time and purpose of the call, you must divide calls into various groups.
Anyone with access to your booking link will have a variety of call kinds to select from. Based on the style and size of the call they choose, it generates time slots with that duration.
If a user selects a Demo call for 30 minutes, the 30-minute time slots are displayed. These are generated based on the working hours you entered.
To schedule an appointment, clients can select from various time windows. The meeting time is noted in the calendar, and an email confirmation is sent to both parties.
You can plan some buffer time between calls to prepare for the subsequent call or take a brief break.
Reasons why businesses need appointment scheduling software:
Traditionally, scheduling calls with clients required extensive back-and-forth email communication. It was a time-consuming, tedious process.
Every business relies heavily on calls. Conduct a discussion call with prospects or even an introduction or demo call with prospective clients.
Businesses must satisfy the needs of both their current and potential new clients. A Dynamics 365 Calendar is required for companies to set up appointments with present or new customers. The scheduling feature makes the procedure easier.
Top benefits of the Dynamics 365 Calendar plugin:
Keep your meeting times different:
Many sessions must be canceled or postponed because invitees have other meetings arranged. These kinds of circumstances are commonplace for many workers. Only scheduling concerns require a new date for the sessions.
But what if you discover from the calendar that the invitee you have picked will be busy with another meeting?
As a result, the organizer will be informed that the member is attending another meeting.
They might verify their availability and reschedule meetings to avoid having to cancel them at the last minute.
Save time:
You could have a lot on your plate if you manage everything yourself. Task creation and team member assignment are made simple using a Dynamics calendar plugin.
You can drag & drop the specifications as your calendar shows the CRM data. Meetings and tasks can be color-coded to match the projects. Finding what you are looking for is made simple visually.
Due to its integration with the CRM, the Dynamics 365 Calendar makes it simple to update or change the status of tasks. Therefore, you may update a job's status from the calendar once you complete it, and the CRM will also be updated.
Fulfills a number of criteria:
The various divisions of a company operate in multiple ways. This suggests that they have different needs.
For instance, your sales team can have different needs than your marketing or development teams. User-type-based adjustments are essential for making the most of the calendar.
The calendar plugin has features that help you create entities according to your requirements.
For instance, while the development team could need qualities like testing and designing, the sales team might need qualities like a list of leads and clients.
The plugins allow you to store the calendar alongside other entities as well. Therefore, users have the freedom to select whatever entities they want to retain for later usage.
Mobile-friendly:
Today's daily planning software must be responsive on mobile devices. Your staff members may need to leave the workplace for work.
It would be simpler for them if the phone's calendar app worked. They will be on time for an appointment and complete a task if they stay on time.
They might notice future events on a calendar 365, such as meetings or tasks. They can modify the calendar from their phones if extra adjustments are made to the scheduled meetings, events, projects, etc.
Calendar 365 plugins generally work with more software than model-driven applications, online apps, mobile devices, and tablets.
Calendar sharing:
Meetings with several invitees can take time to plan because you must consider everyone's schedules.
Planning a meeting after confirming everyone's schedules requires time. To avoid this, share calendars with colleagues using the calendar plugin.
A meeting can be scheduled as a result of the organizer being able to browse their calendar.
As a result, you don't need to wait for the recipients of your invitation to confirm whether or not they will be accessible at that time.
The winners are senior staff members who routinely have meetings to attend. It is hard for their team members to find a good time to speak with them.
Wrapping it up:
As stated above and in their features, you need a scheduling tool to make booking appointments simpler. The needs of the clients necessitate quick actions and replies.
The most advantageous choice for you would be Dynamics 365 Calendar because it will simplify connections with third-party add-ons.
As a result, if you use Dynamics 365, there is a better solution available on the market than rashly signing up for Calendly because everyone else is.