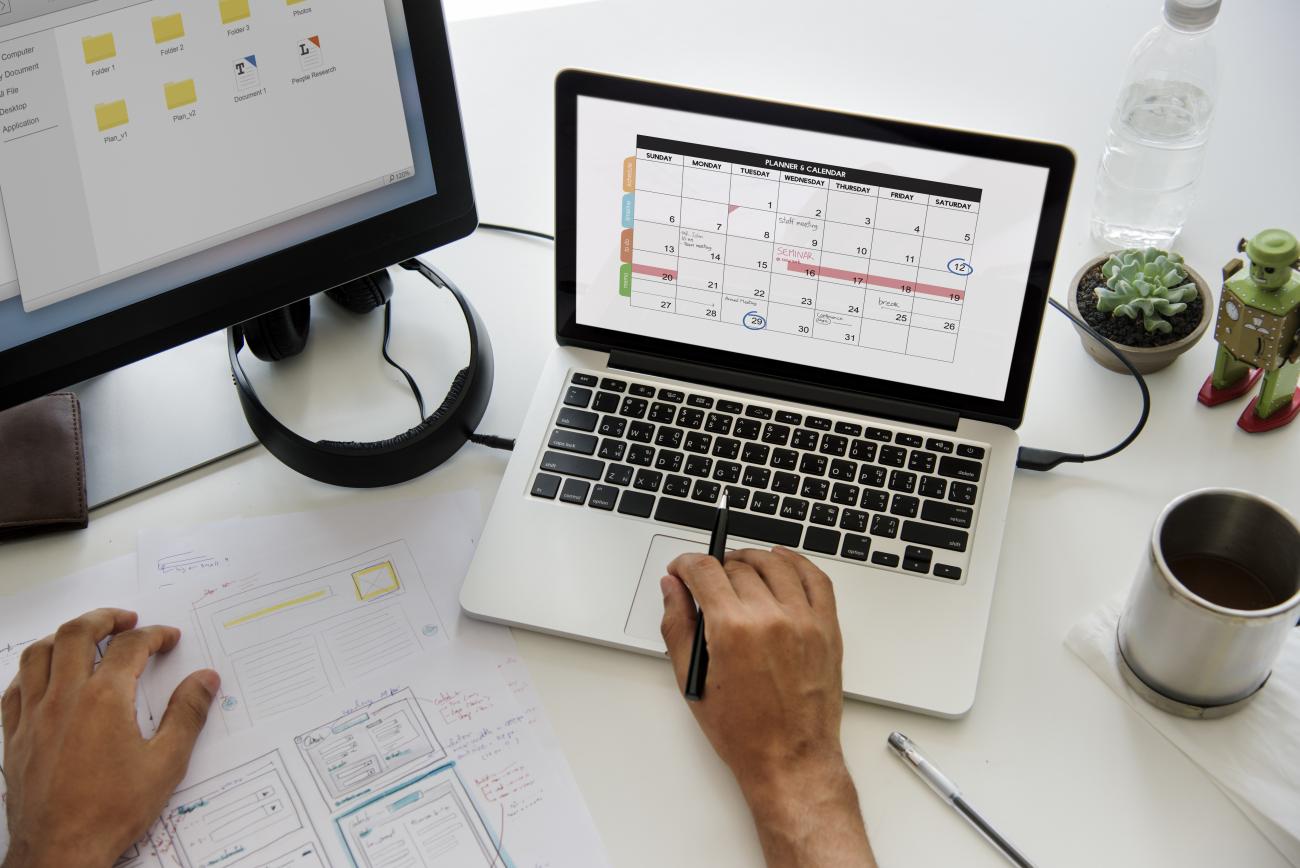 The right appointment booking software can simplify the booking process and save you time & energy in executing tasks that require manual intervention.
If you are already a Microsoft 365 user, you get access to one of the most simple and easy appointment scheduling tools— Microsoft Bookings.
Let's learn more about this software to make the most out of it.
What is Microsoft Bookings?
Microsoft Booking is an appointment scheduling tool. It is a part of Microsoft 365 and accessible to all its subscribers.
MS Bookings has a very straightforward UI and functionality. It has very specific features related to appointment bookings which makes it an ideal choice for small businesses. 
It works pretty much like other scheduling tools: add your services, set your availability hours, and share the link with the customers.
The admin has full control over the whole process, like managing staff availability and the number of bookings.
Who can use MS Bookings?
MS 365 users only
In order to use MS Bookings, you have to be an MS 365 subscriber because MS Bookings is not a standalone app. It comes as a part of the package. 
If you already have the subscription, you don't have to pay extra. 
But if you don't have the subscriptions and still want to use them, you have to subscribe to one of their plans.
Benefits of MS Bookings
MS Booking has a  very simple booking process set up. You will add all the required details like business details, types of services, staff members, working availability, and more. Once you enter all the details, customers can select the time, date, and type of service.
As soon as the customer confirms the booking, both parties get an email confirmation. You can also set a reminder email before the meeting.
There is an option to cancel or reschedule meetings. So you can enable that option for customers and set the time limit before which customers can reschedule meetings.
The canceled time will be unblocked from the availability list, and other customers can book that time slot. Thus, your team's productive hours will not be impacted due to cancellations or rescheduled appointments.
MS Bookings manages the client's database. It will add contact details every time a new customer books an appointment with you.
Useful Features of MS Bookings
The entire appointment scheduling page is customizable in MS Bookings. It allows you to create different services for different job roles. So it becomes easier for a customer to book an appointment for a specific service.
For example, if you have a nail salon that offers different types of services. You can enlist all those services and also add respective staff members associated with that service. This helps to divide work fairly with your staff members. So, when customers book an appointment with you, they can select the service they want. You will have clarity on your staff's schedule. You can control the number of bookings as well so that no staff of yours is overbooked.
Staff members have visibility of everyone else but cannot edit appointments. You can make your scheduling page match your store theme by adding the brand logo and colors.
The best part is that you don't have to manage a client database separately. MS Bookings automatically adds the contact details of customers to the database whenever any new customers book an appointment.
How to use MS Bookings
MS Bookings is easy to use. The first step is to create a calendar and add all your business details. The details will help you describe your business and make it more personalized with the logo and colors. 
Now it is time to add day wise working hours, the days you are closed, and buffer time between two appointments. 
Then you will add different services and assign them to your staff members. Thus, you can make the best use of the working hours of your staff members.
To control advance bookings, add the number of days you want your customers to book the appointment. You can also do the same by canceling and rescheduling appointments. Enter the time until customers can cancel or reschedule their appointment. 
After you add all the details, you can publish the booking page. You can also share the booking link on various platforms using which customers will be redirected to the scheduling page to book an appointment.
How much do MS Bookings cost?
If you already have MS 365 subscription, then you don't pay anything. MS Bookings is part of the package, so there is no additional cost. But if you have not subscribed to any of their subscription plans, their plans start from $6/month for one user. 
Is there any better alternative?
When it comes to CRM connectivity, customization, and activity management, MS Bookings has several restrictions. So, if you need additional customization or have a special need that MS Bookings' basic functions can't address, we have a suggestion for you!
Calendar 365 – The Best Alternative to MS Bookings 
If you are a Dynamics 365 CRM user, then the Calendar 365 plugin is the best option. It is a Dynamics 365 plugin for appointment scheduling and other daily activities management. The plugin integrates with the CRM, and you get access to all the features within your CRM. 
As it is a Dynamics plugin, we have more control over customization. You can add or subtract fields and personalize them as per your business requirements.
For more information about Calendar 365, contact us at sales@appjetty.com or visit our website.