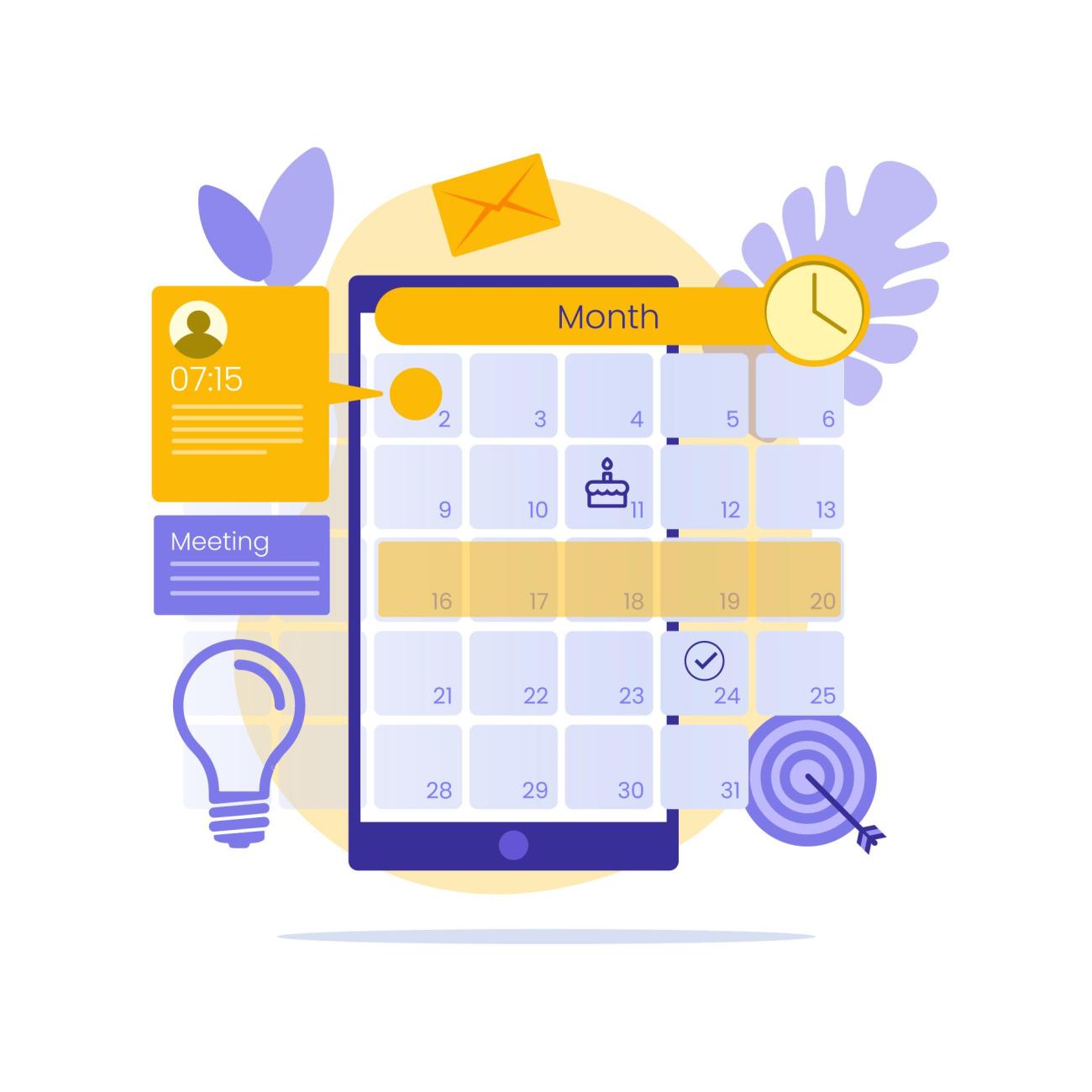 As a Dynamics 365 user, when using standalone applications for appointment scheduling, you face challenges while integrating the CRM.
To integrate CRM, you have to use a third-party extension if the scheduling software is compatible with such integrations. 
The same issue is faced by Dynamics 365 users when using Calendly.
Let's see how Calendly works and what challenges you will face as a Dynamics 365 user. As a bonus, we also have a better alternative to Calendly. Read further to know more about it.
Calendly – Features, Benefits, Pricing
One of the most popular appointment scheduling platforms is used by many individuals and businesses to book appointments.
Basically, it simplifies your way of booking appointments with your customers. 
How to connect Calendly with Dynamics 365 CRM?
When Dynamics 365 users want to use Calendly, they have to externally integrate the CRM with the scheduling software.
And to do so, Dynamics 365 users have to rely on third-party extensions like Zapier.
Major Challenges while integrating CRM with third-party extensions
Integrating CRM is an extra step if you use Calendly as a standalone app. So, if you are using Zapier for integration, you will have to make a separate account with Zapier along with a Calendly account. Hence, multiple setups.
The other challenge you will face while using a third-party extension is manual configuration. The integration requires setting up multiple triggers to collect or receive data in the CRM. This manual task is tedious and time-consuming.
As the integration with the CRM happens with third-party extensions, it limits customization options for Dynamics 365 users. Calendly has limited customization options in general and with third-party extensions. You can only perform actions based on the limited triggers that third-party extensions offer. 
The meeting form is not customizable, so you can only include fields that Calendly allows. No customization is possible as integrating the CRM with third-party extensions limits the scope.
Pricing
Dynamics 365 users cannot integrate CRM with Calendly if they wish to use their free plan or essential plan that costs $8/month. 
To avail integration, you have to subscribe to $12/month or higher plans. In addition to this, you have to pay Zapier for the CRM integration.
Thus, your monthly cost will increase a lot if you want this integration. Such high prices are not feasible for small businesses. And if you don't subscribe to their premium plans, you won't have access to a lot of features. 
Calendar 365: A Better Alternative to Calendly for MS Dynamics 365 CRM Users
Calendly might be a good appointment scheduling app, but it turns out that it is not the best choice for Dynamics 365 users.
Calendar 365, a Dynamics 365 plugin, overcomes all the challenges discussed above and turns out to be the best choice for Dynamics 365 users.
Let's prove the above statement.
What is Calendar 365?
It is a Dynamics 365 plugin that integrates directly with your Dynamics 365 CRM. So, you get all the features of Calendar 365 within the CRM.
As it is a Dynamics 365 plugin, you will have more control over the data and so more customization. This is best when it comes to branding.
How Calendar 365 overcomes the challenges faced while using Calendly?
For everyone curious to know how Calendar 365 overcomes all the challenges of Calendly, here is why:
The major factor that Calendar 365 wins this comparison is that it is a Dynamics 365 plugin. Which means you don't have to integrate the CRM using a third-party extension. You have the scheduling feature within your CRM.

No third-party extension means no extra setup and configuration of triggers. 

You don't need a Zapier account anymore, so no extra payments for integrations.

With Calendar 365, you have more customization options. You can customize the appointment scheduling form with any CRM entity.

Best for branding purposes, as you have more control over the data you wish to display.
Ultimate comparison between Calendly and Calendar 365
To make this comparison a little easier to understand, we have compared features and functionalities in this table:
| | | |
| --- | --- | --- |
| Features | Calendar 365 | Calendly |
| Dynamics Integration | Native | Via Zapier Integration |
| Feature and Interface | Appointment Booking, Task Management, Event Booking, Resource Management | Appointment Bookings |
| Group scheduling | Available | Available only in premium plan |
| Bookable Links | Available | Available |
| Outlook, Google Calendar Sync | Available | Available |
| Customized Reminders and Email Notification | Available | Not Available |
| Multi-Language  | Supports all the languages  | Supports only 7 languages  |
| Pricing | Value worth Features. Get in touch. | Starts at $8/mo |
Other Advantages of using Calendar 365 over Calendly
If you choose Calendar 365, you not only benefit from paying extra or putting extra effort to integrate with CRM but also you leverage amazing features using which customer, resource, and activity management becomes much easier.
Resource Calendar 
With Calendar 365, you cannot only simplify appointment scheduling but also manage your resource's activities. Calendar 365 gives you a simplified dashboard that shows which resource is associated with which activity. 
Using various filters to get specific records on calendars. This will surely improve the visibility of any ongoing tasks. If you have any suggestions, you can pass them on directly to the associated resource. 
The calendar comes with different views like Timeline, Top Down, Gantt, and Agenda views. Thus, you will have a better context of the data.
Customer Calendar
To track the complete life cycle of customers, Calendar 365 has a Customer calendar. It shows the customer's journey and all the activities and resources associated with those customers.
Customer calendar makes it easier for managers to see the output of all the activities. 
Entity Calendar
Make a calendar of your choice. With Entity Calendar, you have full access to choose entities and filters of your choice. Make your own custom calendar that fits your business and team's requirements. 
Entity calendar lets you customize entities with different colors. This makes it easier to visualize data without even reading more details. 
Final Thought
Rather than picking the popular appointment scheduling tool at higher rates and facing the challenges later on, Dynamics 365 users have a better alternative i.e. Calendar 365. It is the one and only Dynamics plugin for appointment scheduling. Do check it out on our website www.appjetty.com to know more about it.