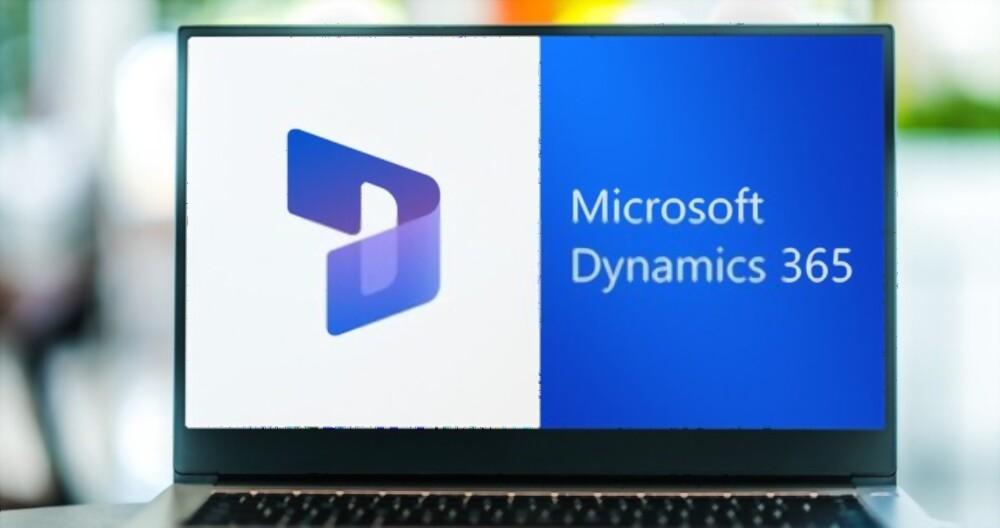 Providing efficient and effective customer self-service options has become increasingly important in today's fast-paced and digitally-driven business environment. Self-service saves customers time and effort, but it also assists businesses in lowering support costs and workload, increasing productivity, and improving customer satisfaction and loyalty.
Dynamics 365 Portal is one solution that businesses can use to improve their self-service capabilities. Dynamics 365 Portal is a robust platform that enables businesses to build custom, web-based portals for various purposes, including customer self-service, partner collaboration, and employee engagement.
Let's explore its benefits and best practices to incorporate by first understanding the concept of this self-service portal:
What is Dynamics 365 Self-Service Portal?
Dynamics 365 Self-Service Portal provides an incredible advantage for customers and organizations alike! This platform allows customers to quickly and easily search for answers to their questions without human interaction. 
This means that customer service teams require fewer resources and personnel to deal with complex customer queries - meaning less cost and more convenience. Thanks to Dynamics 365, customers are now in control and have the power to solve their problems!
What to Include in a Self-Service Portal?
Incorporating a self-service portal into your customer support operations can boost efficiency and customer satisfaction. However, when selecting features to include, being mindful and wise is essential. Listed below are a few suggestions for components to add to your portal:
Support Cases - Customers can reach out to your team with questions or concerns via "Support Cases," and you can quickly and efficiently address them. Cases are transferred automatically, so customers can rest assured their questions will be answered promptly and correctly.

Product/Service Troubleshooting: Include tutorials and advice to assist customers with resolving product or service-related issues, such as diagnosing and troubleshooting issues with specific products or services.

FAQs: Create a frequently asked questions (FAQs) page with helpful information, addressing customer concerns and any topics you anticipate they may have questions on.

Account Settings: Give customers the option to update their settings and view or change information related to their accounts.

Live Chat and Video Support: Incorporate live chat and video support for a more interactive way for customers to seek help and guidance.

Reviews: Enable customers to give reviews and feedback to ensure you constantly improve your product or services and meet customer expectations.
Now that you know its features and components, it's time to see the benefits of the 365 self-service portal. 
Benefits of Dynamics 365 Portal for Self-Service
Businesses looking to offer their consumers a smooth experience may consider the Dynamics 365 Customer Self-Service Portal. The platform provides the following significant advantages that make it an appealing option:
Easy to build: Dynamics 365 Customer Self-Service Portal can be created in days with a no-code development approach. This helps to reduce the cost and complexity of manual setup, saving businesses time and money.

Customer engagement: This portal gives customers access to knowledge and support resources to take the initiative and independently solve their issues. It can help customers build trust in the company and drive satisfaction.

Transparency: Dynamics 365 Customer Self-Service Portal provides customers with a clear view of their case status, enabling them to track relevant information and progress made to resolve their issues. This enhances transparency and fosters trust between businesses and their customers, ultimately increasing customer satisfaction and retention.

Service Workflow Optimization: By enabling customers to resolve issues independently, businesses can reduce the number of service requests, freeing up staff time to focus on tasks that require their direct attention. This improves employee productivity and efficiency, leading to better overall business performance.

Customer Feedback: Dynamics 365 Customer Self-Service Portal includes forums, ratings, and comments, enabling businesses to gather customer feedback. This feedback can improve the company's offerings and enhance the customer experience, ultimately increasing customer satisfaction and loyalty.

Security: Dynamics 365 Customer Self-Service Portal provides role-based access to ensure the confidentiality and availability of customer data. Only authorized individuals can access sensitive information, minimizing the risk of data breaches and protecting customer privacy.
Best Practices for Implementing Dynamics 365 Portal for Self-Service
Research and Analyze
It's crucial to start by thoroughly investigating and analyzing customer needs and preferences if Dynamics 365 Portal is to be successfully implemented for self-service. To find out what users want and why, businesses should look into a variety of sources, including market research and user feedback. 
The Portal will be created to suit the needs of the customer by taking into account their preferences.
Design a User-Friendly Interface
A well-designed, intuitive, and user-friendly interface will go a long way in helping users interact and use the Dynamics 365 Portal effectively. Use the information gathered during research and analysis to design an interface that meets customer needs. Offer relevant information and provide an overall easy-to-navigate interface for self-service.
Keep Content Relevant and Up-To-Date
Provide accurate and relevant information on the Dynamics 365 Portal to give customers easy access to up-to-date data and resources. Ensure that all content on the Portal is current, concise, and to the point. Having well-written and regularly updated content can make the self-service experience much more successful.
Personalize and Offer Context-Aware Self-Service Options
Taking into account individual customer needs, preferences, and interests will ensure a personalized self-service experience. This can be done by providing context-aware options and choices on the Portal, such as product/service recommendations and customized discounts and deals. This will make customers feel more valued and create better customer satisfaction.
Provide Tips and Examples
Help businesses get the most out of Dynamics 365 Portal implementation by providing valuable tips and examples. Explain the implementation process, cover basic setup needs, demonstrate self-service capabilities and features, and guide businesses in effectively utilizing the Portal.
Getting Started with Self-Service Portal is Easy with Us
ABC is the perfect Dynamics 365 partner for businesses of any size that want to get up and running with a self-service portal quickly and efficiently. Our expert consultants provide personalized advice and guidance throughout the setup process, ensuring the experience is seamless from start to finish. 
From configuring the platform to developing the necessary modules, ABC is your one-stop shop for transitioning to Dynamics 365. Our experienced and friendly staff are on hand to help you every step of the way, so you don't have to worry about being lost or overwhelmed during the process. 
At ABC, we believe every customer deserves the best, so we prioritize customer satisfaction above everything else. Trust us to help you get started with a self-service portal that is easy to use, efficient, and saves your organization time and money.

Email The subscriber's email address.