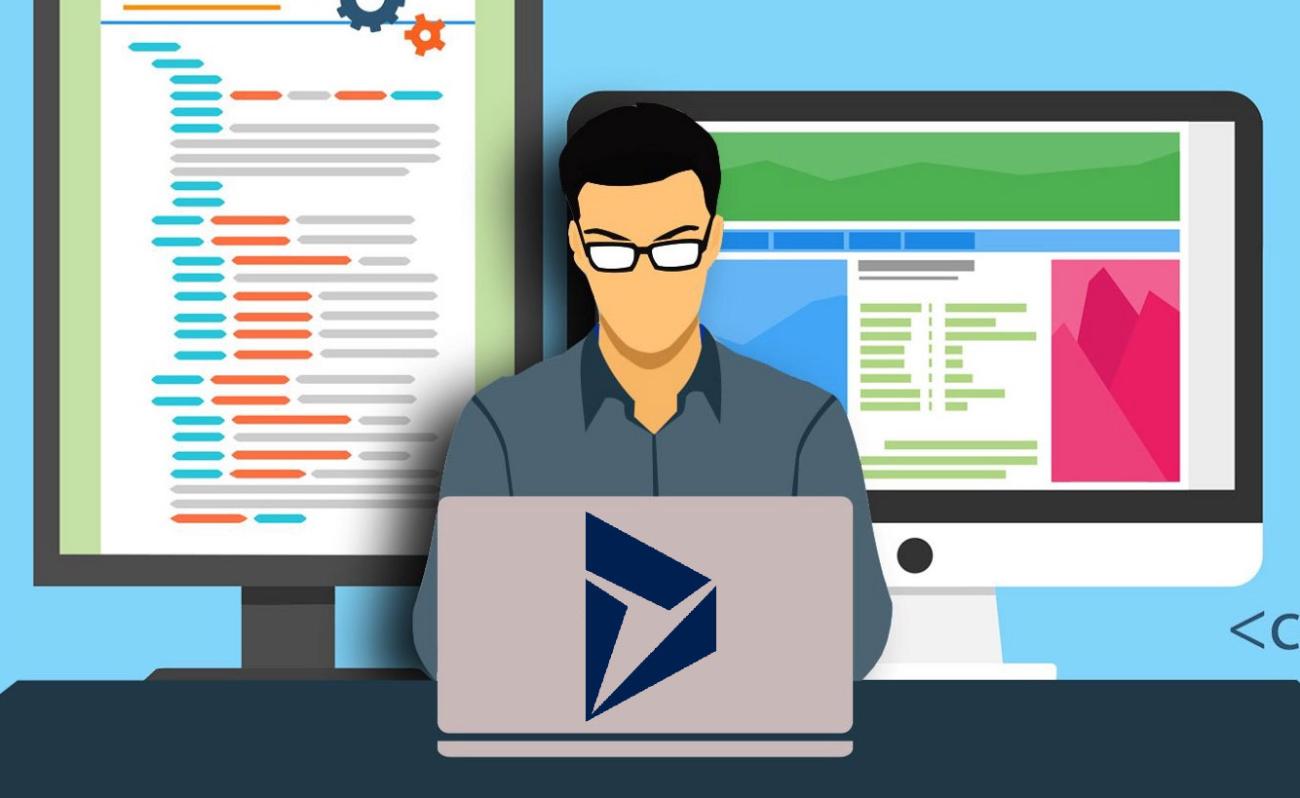 A Microsoft Dynamics 365 developer, also called a D365 developer, is responsible for developing Dynamics 365 ERP for companies in compliance with functional specifications.
These specialists, who work in various disciplines such as finance, IT, business, and others, are detrimental to any company that uses Microsoft's Dynamics 365 software.
Businesses, companies, and corporations use this method to plan their operations with customers and suppliers.
It also emphasizes customization rather than starting from scratch. More businesses are engaging a team or individual Microsoft Dynamics 365 developer to ensure efficient and seamless integration.
What responsibilities are assigned to a Dynamics 365 developer?
According to the functional specifications, create Dynamics 365 ERP.

For the Dynamics 365 apps, develop and code components.

For clients who are functioning, find remedies to issues and flaws.

You may verify that the applications follow quality standards by writing test scripts.

Publish and manage software documentation.

Conducting code reviews

By addressing inefficiencies, extend the life of software development.

Assist and work with more Microsoft 

Dynamics 365 development services

 

Continually monitor business needs in conjunction with client teams.

Work along with the members of the technical team.

Developing technical fixes in conjunction with system users

Keep up your Dynamics 365 credentials.
Amazing skills of a Microsoft Dynamics 365 developer:
Having specific technical skills is only one aspect of becoming a skilled developer.
A great professional must have well-developed soft skills for the implementation process to be successful. These include the following:
Outstanding writing:
Writing is one of the critical modes of communication in the modern workplace due to the large number of people who work remotely.
Strong writing skills may be crucial because outsourcing concerns accuracy, clarity, and remaining on task.
A Microsoft Dynamics developer must write well if they produce documents and reports on a solution, such as user guides, corporate policies, or bug reports.
Prioritization:
Effective prioritization is a further essential skill. Programmers must prioritize their work as rationally and adaptable as they can within the confines of their obligations.
Naturally, they only determine some important architectural choices. If not, the implementation and deployment process may be slowed down or interfered with by the ongoing requirement to address previous problems.
Flexibility:
Since Dynamics 365 application development is very adaptable, the team responsible for their development must be ready to react swiftly to changing circumstances.
Any time during the implementation phase, a client's requirements and expectations may change, or new, emerging technologies may prove helpful.
A crucial employee must be open to new ideas, accept innovative working methods, and be ready for a quick change.
Excellent communication:
Developers that work professionally must be able to communicate with the team and the client. A developer must be able to explain some concepts clearly because customer representatives frequently lack technical knowledge or solution-related experience.
More than knowing about best practices is required. The developer must also be able to explain them to the client and guarantee that they are happy with the results.
After all, Microsoft Dynamics 365's tremendous degree of customization makes it such an attractive solution. It requires a very detailed and practical conversation about what the customer wants and expects and what can be accomplished.
Attention to the point:
Attention to the point is a skill that every programmer must have. Deploying an already-created solution is one thing, but customizing, creating, and tweaking scalable software is quite another.
The price of Microsoft Dynamics 365 depends on the features a firm chooses and the number of licenses it needs for its users.
To avoid having these elements affect the ultimate cost and functionality of the product, a developer must be very careful regarding the details and how customization is produced.
Assuming the client's point of view:
Another crucial skill is seeing the task from the client's perspective and being aware of potential issues with end users.
For instance, if a company wishes to deploy a finance solution, it is essential to speak with the financial department to learn about their present challenges and how Dynamics might assist.
The Microsoft Dynamics 365 developer will typically be in charge of this communication, but the developer should also know the end user's needs.
Final Thoughts:
Finally, Microsoft Dynamics 365's scalability, adaptability, and high level of customization, requires the help of Microsoft Dynamics development services to be implemented. 
For these professionals to communicate with clients and adapt the system to their needs, they also need reliable technical and well-developed skills. So, these are the above-explained details about what a Dynamics 365 developer offers you.